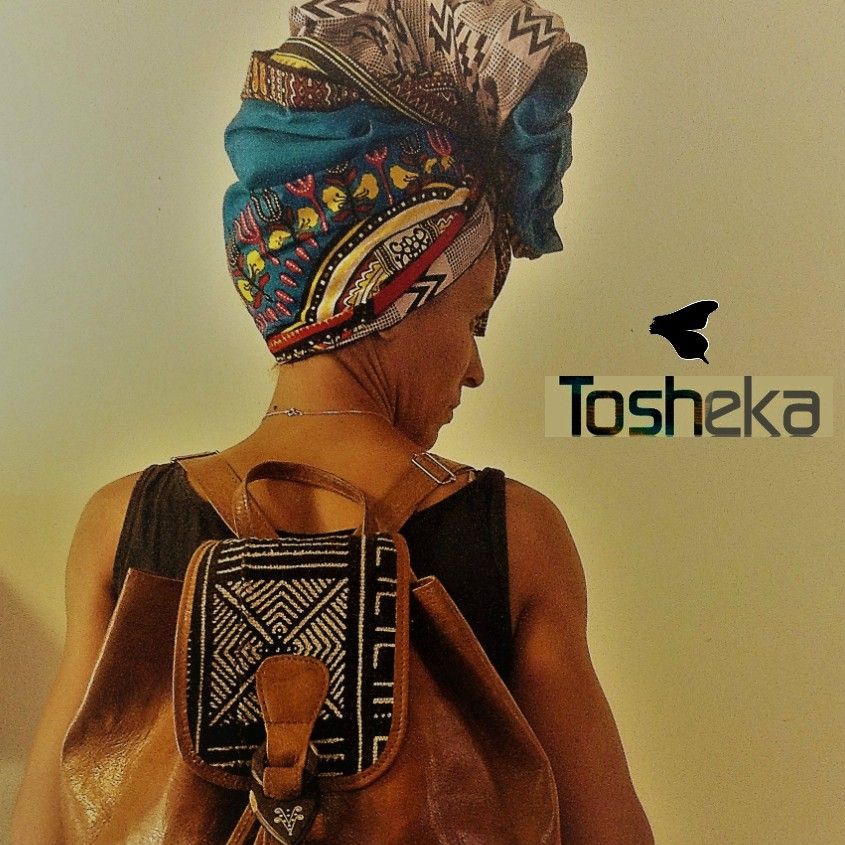 Featured Eco-Friendly Fashion..
HEAD WRAPS ~N~HAND BAGS
We tribed-up with Tosheka out of East Africa, to bring you selected leather pieces from their hand crafted 'Safi Tosheka' collection.
Safi Tosheka is a gold standard leather goods line. Sculpted by hand and embellished with mud cloth and other local fabrics, each bag has its own character and personality just like you. Our featured collection includes beautifully designed unisex pouches and cross-over bags, each fully lined and ready to rock alongside your head wrap.
Adorn yourself mind, body and SPIRIT!